Top 10 Switch Games Under $10 You Have to Try Out
You've received a $10 eShop card for your birthday or maybe you won it through a giveaway, and now you need to find some Switch games under $10. But which ones? It's obviously not enough to buy a full AAA game or some higher-tier indie titles, but it is definitely not insignificant. In this list, I provide 10 great games on the Switch that you can spend that eShop card on, hopefully alleviating some of your decision-making stress.
This article is aimed at the smallest gift card sizes in most regions, which is $10 in the US and £15 in the UK. You can purchase one of these for yourself or for a friend at the links below. They're also the perfect gift for the kids, so you don't have to risk giving them free reign over your credit card on the eShop.
In general, it's a lot cheaper to buy your games on the US eShop, and you can do this very easily by creating multiple profiles on your Switch for each region. This also allows you to take advantage of sales in other regions, so it's probably something everyone should do. Luckily for you, Jason put together a guide to get your other profiles up and running. Check it out here.
The 10 best Nintendo Switch games under $10 /£10 (TLDR):
1. BOXBOY! + BOXGIRL! – $9.99 / £8.99
2. Paratopic – $5.49 / £4.99
3. Among Us – $5.00 / £3.89
4. What Comes After – $6.99 / £5.99
5. VVVVVV – $9.99 / £8.99
6. Hue – $9.99 / £9.99
7. Puyo Puyo Champions – $9.99 / £7.99
8. Blaster Master Zero – $9.99 / £8.99
9. SteamWorld Dig – $9.99 / £8.99
10. Limbo – $9.99 / £8.99
Links (Not Affiliate):
-UK (£15)
-US ($10)
1. BOXBOY! + BOXGIRL! – $9.99 / £8.99
Personally, if I got my hands on a gift card right now, I would absolutely purchase this title. I played through the demo in one sitting and really enjoyed it, and picking up the full game is something I've been hoping to do for a while.
Essentially this game revolves around you, a block that can spawn other blocks to walk on, and (optionally) a player two who has a similar ability. You have to make your way along the levels that make each world. The demo comes with the entire first world, so if you want to try before you buy, this option is for you.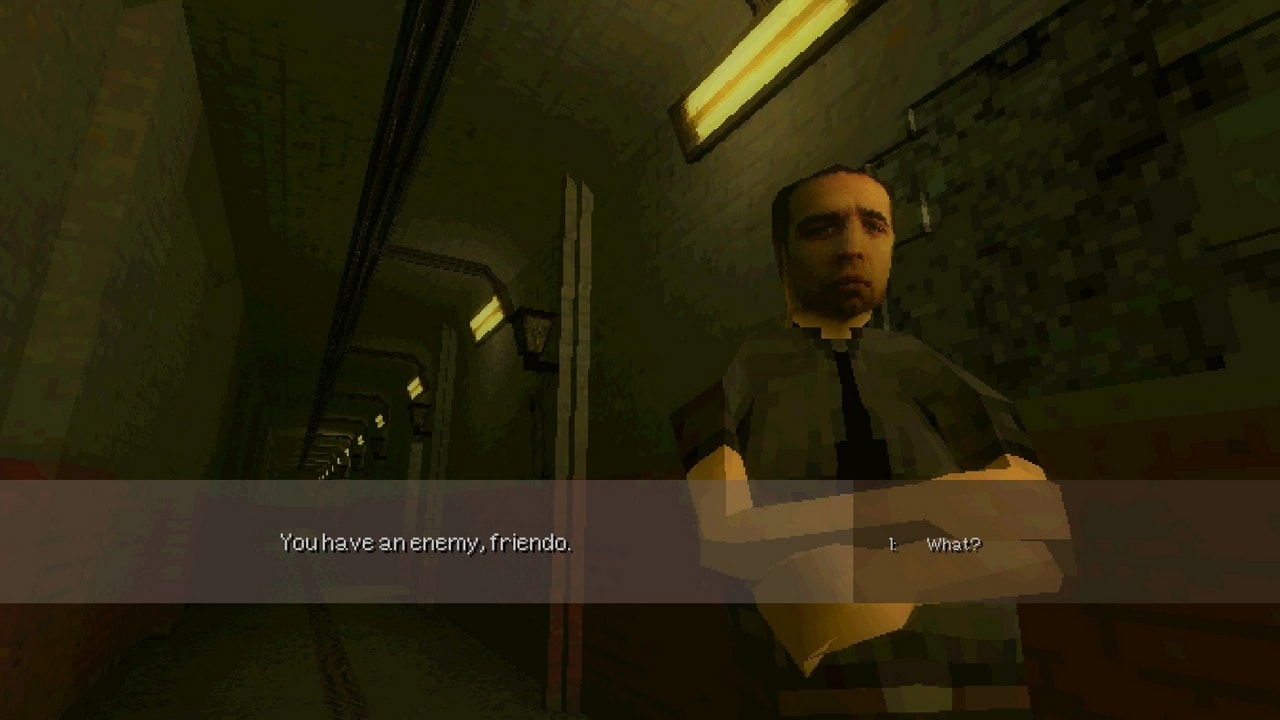 2. Paratopic – $5.49 / £4.99 (£1.80 sale right now)
Jason gave Paratopic a 90/100 in his review of this short horror title. Despite only taking around 45 minutes to play, this title was hugely lauded by awards and publications alike when it released last year with Waypoint (now Vice Games) describing it as "the most important first-person game" of last year.
Essentially you are being held against your will and have to work through various scenarios to work out what's going on which gives the games fantastic replay value. The gameplay involves jumping from scene to scene trying to connect scattered pieces of the story.
It's 80s Friday the 13th-esque synth soundtrack is another big draw. It provides over an hour of dark ambient music and won the IGF Award for Excellence in Audio.
This list is totally unordered, but (don't tell the other games!) if you can find 3 friends to get it with you, this is the game you should buy first. Although, as it did for me, the fun spell eventually wears off, you should still get a good 4-6 hours of group entertainment out of this one. If it's your jam, then you will get even more out of it! Absolutely worth the low price tag!
For those of you who have been living in the sewers to survive the COVID apocalypse and didn't pack WiFi, Among Us is a tactical, yet casual, multiplayer game where you are pitched against your friends (or randoms on the internet) in a tense game of Who Dunnit. This is absolutely one of the best Switch games under $10 around, and I can't recommend it enough.
To learn more about this title, you can check out the Nindie Spotlight that Nintendo Link writer Chelly put together back in March here.
4. What Comes After – $6.99 / £5.99
In his review, Jason describes this title as not so much a game but as a "love letter to yourself". If you need to slow down in your busy life, What Comes After could help you do that. From the same folks who brought us Coffee Talk (a title that was showered in glory by Chelly), this side scrolling adventure follows heroin Vivi as she makes her journey along the railway to the afterlife (and back).
You'll find yourself talking to all sorts of regretful souls and strange plants to discover their tales and thus their regrets to uncover a heartwarming story. A new title for this year that will take up only a smidgeon of your SD card is definitely one you should play! (See Jason's glowing ode to it if you need further convincing!)
*This title costs only £4.93 if you buy it in dollars on the US eShop.
It's the game that'll have you walking on the ceiling and looking up at the floor! VVVVVV is a challenging 2D action/platformer with one deceptively simple gameplay mechanic: Without the ability to jump, Captain Viridian must rely on inverting gravity to advance through hundreds of rooms and solve the puzzles he encounters therein.
This love letter to the days of 8-bit home computer games features amazing retro gameplay, a genuinely classic visual aesthetic, and an earworm chiptune soundtrack created by Swedish musician Magnus Palsson.
*This title costs only £7.05 if you buy it in dollars on the US eShop.
In Hue, you explore a dangerous grey land, unearthing colored fragments on a journey to find your missing mother. As obstacles match the background, they disappear, creating new and exciting puzzles – full of peril, mystery… and colors unseen.
In her Nindie Spotlight, Edith describes this award-winning puzzle adventure as the "single indie game on the Nintendo Switch this year that you need to make time for". It has a really cool central gameplay mechanic where you alter the background colour of the world in order to solve puzzles
*This title costs only £7.05 if you buy it in dollars on the US eShop.
7. Puyo Puyo Champions – $9.99 / £7.99
Easy to learn, tough to master! Jump straight into fast-paced puzzle action with features fit for both friendly rivalries and competitive tournaments in Puyo Puyo Champions. Challenge your friends and family in local multiplayer or compete against players from around the world through online matchmaking. Built for all ages, this classic puzzle game comes with a surprisingly competitive edge.
Craft strategic chains and drop devastating attacks with your favorite characters from over 25 years of Puyo Puyo history.
Competitive multiplayer modes feature fan favorite rulesets from Puyo Puyo 2 and Puyo Puyo Fever.
Hop online to battle in Puyo Puyo League matches or play casually via Free Play.
Run your own local tournaments with up to 8 players for the ultimate bragging rights!
*This title costs only £7.05 if you buy it in dollars on the US eShop.
8. Blaster Master Zero – $9.99 / £8.99
Blaster Master Zero is an action-exploration game done in an 8-bit top-down & side-view style that hearkens back to the golden age of the NES.
Using the original 1988 NES title "Blaster Master" from Sunsoft as a base, Blaster Master Zero has many new additions, such as new areas and bosses, new gameplay elements like extra sub-weapons, improved gameplay, a more robust scenario, refined and expanded exploration mechanics, and more.
This 2017 title isn't the only one in the series (see previous paragraph) and new entries are constantly being released, so if BMZ:0 gets you into the series, there's many more games to scratch that itch once you're done. The latest title Blaster Master Zero 3 released on July 29th this year, you can read Jason's coverage of the announcement here or buy it for $14.99.
The fact that a game as polished as Blaster Master Zero can make it onto a list of Switch games under $10 is a testament to just how good games on the hybrid console are right now.
*This title costs only £7.05 if you buy it in dollars on the US eShop.
9. SteamWorld Dig – $9.99 / £8.99
SteamWorld Dig is a platform mining adventure with strong Metroidvania influences. Take the role of Rusty, a lone mining steambot, as he arrives at an old mining town in great need. Dig your way through the old earth, gaining riches while uncovering the ancient threat that lurks below…
Key Features
• A rich world of steam-driven robots, inspired by Steampunk and Western themes.
• Explore an underground world full of secrets, treasure and terrors.
• Uncover the remnants of human civilization, a degenerate race of dynamite-wielding troglodytes.
• Randomized worlds with emergent gameplay.
In his Nindie Spotlight, Jason describes this game as one of "very few metroidvania titles that genuinely changes the formula". So definitely one to consider picking up if you're into this genre.
*This title costs only £7.05 if you buy it in dollars on the US eShop.
This game is presented in black-and-white tones, using lighting, film grain effects, and minimal ambient sounds to create an eerie atmosphere often associated with the horror genre. Journalists praised the dark presentation, describing the work as comparable to film noir and German Expressionism. Based on its aesthetics, reviewers classified Limbo as an example of video games as an art form.
Limbo received critical acclaim, but its minimal story polarised critics; some critics found the open-ended work to have deeper meaning that tied well with the game's mechanics, while others believed the lack of significant plot and abrupt ending detracted from the game. A common point of criticism from reviewers was that the high cost of the game relative to its short length might deter players from purchasing the title, but some reviews proposed that Limbo had an ideal length. The game has been listed among the greatest indie games of all time.
*This title costs only £7.05 if you buy it in dollars on the US eShop.
Switch Games Under $10
There are loads of titles under $10 on the eShop, but these 10 are definitely worth a try! This wraps it up for Nintendo Link's Top 10 Switch games under $10. Which one do you plan to use your giftcard on? Let us know down in the comments or across our social media. Check our Twitter regularly for giveaways every so often.
Thank you for stopping by Nintendo Link!